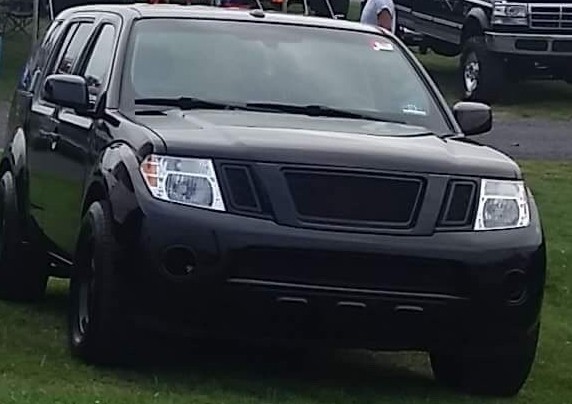 What is Pre-Formance?

As the owner of a Nissan Pathfinder with a well-tuned VK56 V-8 engine I am a huge fan of the potential of these power plants in Motorsports applications and street-performance alike. Over the last few years I have invested tens of thousands of dollars to develop a collection of parts to be used in tuning the VK56 engine to a high performance level. My hope is that we will have something right up your alley to get your VK56 tuned to your satisfaction and maybe beyond.
Be sure to follow me on the web.
Simply put, the best performance parts are made with the right tools. CNC machining of certain parts guarantees the perfect fitment every time and consistent engine performance from your tuned VK56DE. Some of the best machinists around are in Florida and this is an asset to what is offered to the VK56DE enthusiast on this site. The exacting standards of repeatable quality are paramount to delivering the best performance for the upgrades available for the Titan V8 engine. If you are on the West Coast you can expect that an intake manifold upgrade will perform just as well as one delivered in New England because the critical machining happens in the same place on the same piece of computer-controlled machining center in Florida every single time an order comes in. Made in the USA isn't just a slogan, it is truth in advertising on these pages. American craftsmanship and expertise with critical machining is where it's at, here.
Pictured to the right is a HAAS machining center, which costs as much as a decent home by the way, is programmed to turn a billet plate of T6 alloy aluminum into the flange adapter plates for the PD series of intake manifolds offered on this site. Many chips of metal are cut away to form the finished part you see before you so that each manifold has a solid base to be bolted onto, and a tight o-ring seal for the air/ fuel mixture to flow through directly into the VK56 cylinder ports. The applied precision is part of what makes the PD manifold a consistent performer on the truck-based VK56DE engine.
This is where the infamous PD series of intake manifolds take shape. Exclusive Manifold Developments is the only company commissioned to supply the basic 2-piece aluminum manifolds for the PD90 and PD102 intake manifold packages. These manifolds are TIG-welded with large throttle body openings and ported inlets to be the best all-around bolt-on performance solution for a tuned VK56DE engine. The craftsmanship of these manifolds is absolutely crucial to their performance to the standards expected and associated with Predrag's standards. If they don't measure up as far as fitment and performance, they don't ship out. Each one being hand-ported at the inlet by hands which have been porting cylinder heads, manifolds, turbochargers, and induction components for more than 30 years.
The best part of the PD90 and PD102 intake manifolds are their potential to allow even higher airflow potential with porting. The factory 'plastic' manifolds don't hold a candle to what can be achieved with these manifold packages. By expertly removing a few ounces here and a few ounces there from these aluminum castings, each airflow path can be reshaped to engulf even larger columns of air once the throttle body is whacked open. It has been widely accepted that cylinder head porting opens up much more airflow potential and unlocks higher levels of horsepower from any engine and these intake manifolds are just as sensitive to such modifications. Even if all that is gained is 5 HP per cylinder from the efforts of porting the PD manifold castings, you can quickly see where it is an excellent way to add significantly more power to the VK56DE engine at all levels of tuning. Not that it is unimportant, but the ported passages are much more efficient at airflow movement and HP is complimented by a similar increase in fuel economy. Porting for performance, check. Porting for fuel economy, check again. A win, win, situation, seldom seen in the high-performance tuning world.
This is where the VK56DE engine gets some options for induction tuning, turbocharger systems, and fully blueprinted engines which deliver insane amounts of torque and podium- finishing levels of horsepower. By partnering with the experts of Exclusive Turbosystems and Exclusive Manifold Developments there are no limits to what can be achieved with the VK56DE of your dreams. From intake manifolds that deliver 50 HP more than stock up to engines that can put out more than 500 HP more than a factory tuned VK56DE, there are options for every level of tuning and budget. The VK56DE engine has such a loyal following for a good reason, it has potential like few other engines for tuning, delivering torque and reliability that gets the Titan pickup, or most any other chassis, moving quite well in competition.
Since 'no man is an island', Preformance has partnered with well experienced companies to offer quality services based on their expertise in a particular technical field. From turbocharger systems, transmission upgrades and engine building, to fabrication of custom chassis components and engine parts, this is a cooperative effort from several established experts and businesses. To be fair and honest, when there is a particular company behind a specific product or service they will receive all the credit they are due.
This is where you can have your cake and eat it too. Turbocharger systems that offer up incredible performance and improve both torque and fuel efficiency simultaneously, so you can do more work with your truck on a day-to-day basis. These OEM-grade turbochargers have been enhanced to deliver just what the VK56 engines need for responsiveness and seamless airflow delivery correctly matched to the Nissan's healthy appetite for air. Many requests have been made for delivering up such a solution for the Titan pickup trucks and here is where it is delivered in spades.