Contact Us
send email questions to;
preformanceracing@gmail.com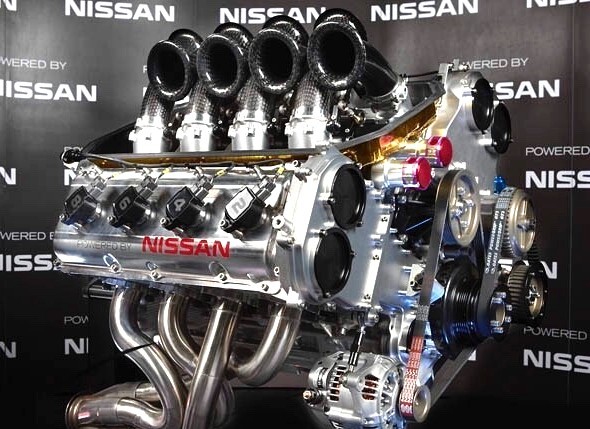 The Nissan Titan VK56 engine production line. Showing the numerous steps to making each engine which goes into the Titan pickup truck. These engines are dynamically tested and each is assembled with precision-tooled jigs, preset torque wrenches, robot controlled machining, and assembly operations for precision repeat-ability, and quality control. Put another way, they are all high-quality, well-built, powerhouses that are very reliable.

Pictured above is an authentic Nissan Motorsports Supercar V8 VK56 based race engine. Sitting in the engine bay of an Altima in Australia tearing up the track and sounding deliciously mean on the throttles. Yes folks, they used the VK56DE truck engine to take on the well-established LS small block V8's and Ford engines which have been around for decades in racing. Seems to be that the 'new kid on the block' has some potential in sports car competition.

Our installations and manufacturing takes place within Exclusive Manifold Developments which is located in Central Florida very near to the Atlantic and the Cape Canaveral area.
find us at;
7350 Talona Drive
Unit C
Melbourne, Florida 33904
call is at (321) 327-2885